With more and more businesses going online, there's always a heap of e-commerce design projects on a web designer's desk. Well, you can always design an e-commerce site from scratch but to give a great product in a short time, it's always good to have design resources at hand.
So, either you are in the middle of designing an e-commerce website, or just want to top-up your repository, here is a comprehensive collection of e-commerce design resources for web and graphic designers. The list consists of WordPress themes, WordPress plugins, UI kits, icons and some other apps and services that may come in handy. Let's check it out.
Read Also: 70+ Material Design Resources for Android Developers
Shortcut to:
WordPress Themes
Easy Commerce – Easy Commerce is a minimalist, clean e-commerce theme for WordPress with a fully responsive layout. It means your visitors are going to have a fantastic experience browsing your site from different devices and screens.
Trusted – Check out Trusted, a free e-commerce theme suitable for any kind of business. You can adjust colors, fonts, images, text, and shapes to fit your needs.
Illdy – Illdy is a creative free, robust theme for WordPress with single page layout. You can use this theme for a range of industries, starting from an online store to business and blogs.
EightStore – Take a closer look at EightStore you'll see some great features available in this free theme. It has huge images to attract attention and the WooCommerce plugin which makes it easier to create your online store.
Ultimate E-commerce Shop – The Ultimate E-commerce Shop is a modern, trendy WordPress theme available for free. It supports different page layouts and is SEO-optimized.
Multipurpose E-commerce – This theme can be used for an online store of any kind, from jewelry to clothing. It features menu, big image header, CTA buttons, and testimonials section.
E-commerce Inn – eCommerce Inn is a visually stunning modern WordPress theme. You can modify the theme as you want, change layout, icons, images, fonts, and more.
Tyche – This theme was designed with only one purpose; it's a shopping website. It has a clean code and a simple yet creative design.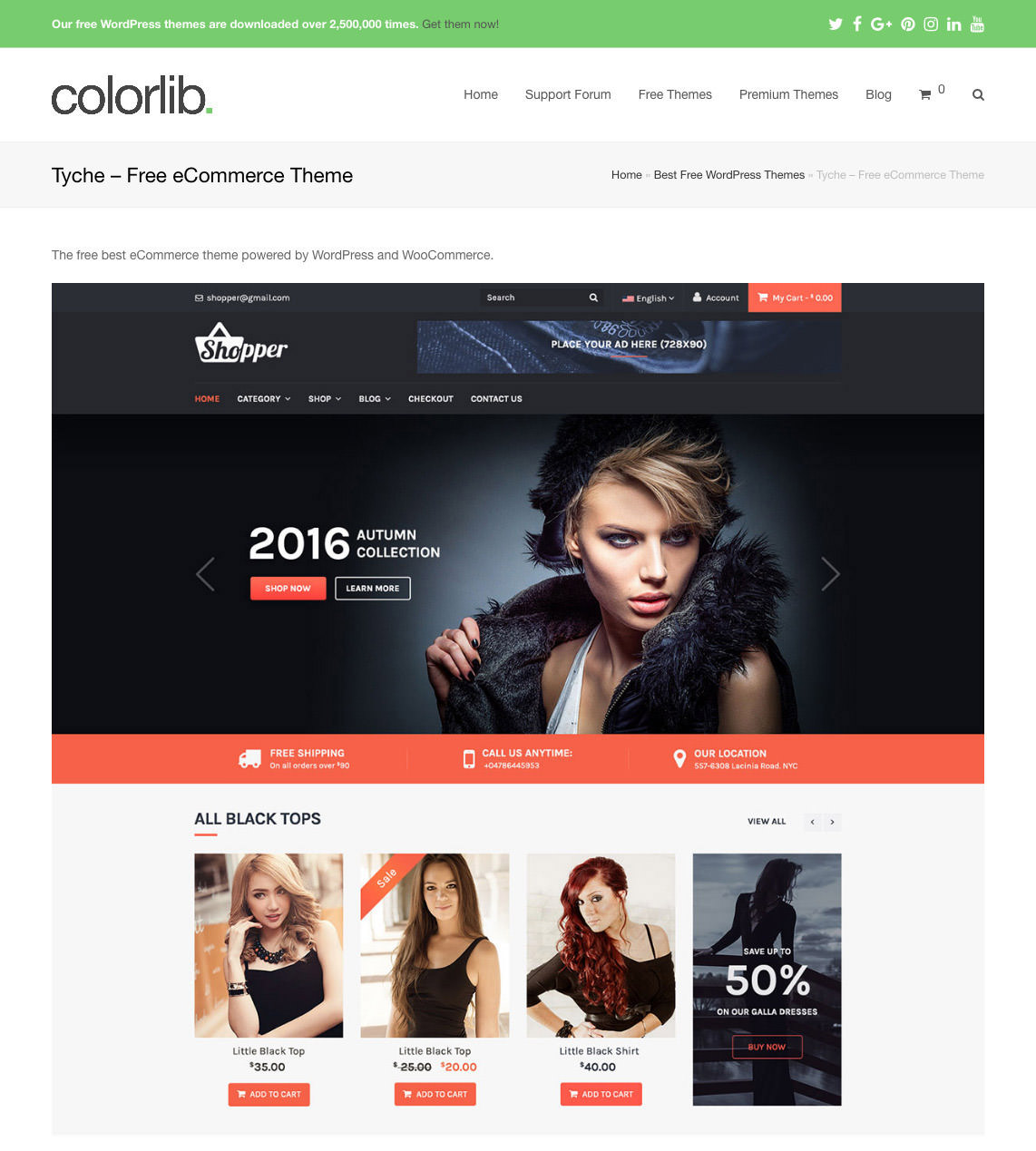 E-commerce Market – Here is a fully-responsive SEO optimized theme for WordPress with a multipurpose design. You can build an online store of car accessories, clothing, shoes, jewelry, gadgets, and so on.
Shop Elite – Shop Elite uses a stylish modern layout for an online store. It has advertising banner on top, beautiful big header with an image, and WooCommerce features.
Daisy Store – Here is a stunning clean theme for WordPress with pink, white, and gray color scheme. Use Elementor page builder with drag and drop feature to edit this theme as you want.
Kids Toys Store – This vivid colors bright WordPress theme was created for a kids store. You can sell kids toys, accessories, clothes, shoes using it.
Relic Fashion Store – Here is a fantastic multilingual WordPress theme for all kind of stores and online shops. It has two menu positions, search bar, left or right sidebar, and custom background.
BuzzStore – BuzzStore is a minimalist theme for WordPress with clean e-commerce design. It will be suitable for jewelry or accessories store thanks to its clean layout, which will help you to make the focus on the content.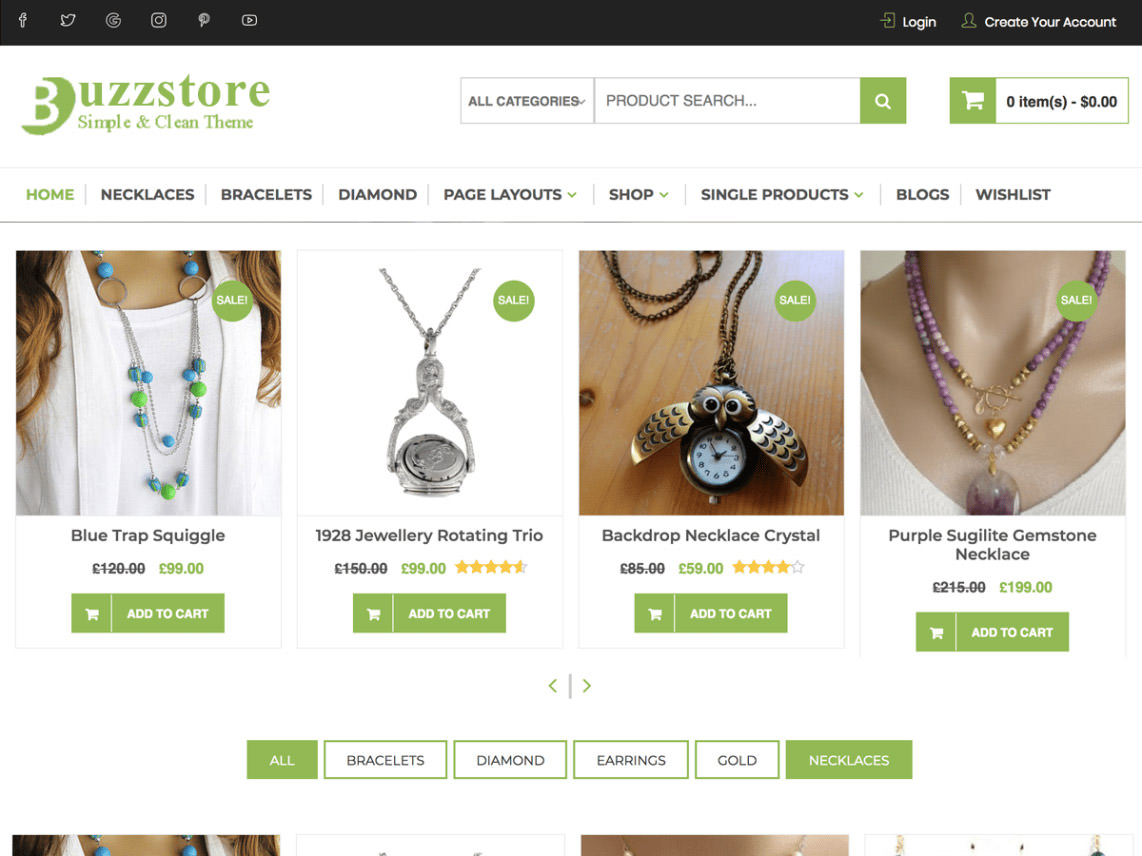 Theshop – This is an easy-to-customize e-commerce theme compatible with WooCommerce. In order to set up this theme in your site watch a 2-minute video.
Leto – Impress your visitors from the very first glance with a big beautiful header. You can change colors, fonts, images, text, shapes, and anything you want in this theme.
AyoShop – AyoShop is a responsive modern WordPress theme built for online shops. It is WooCommerce reader theme with unlimited color options.
Krystal Shop – If you are looking for a clean WordPress theme with e-commerce features, search no more. This is a unique theme with responsive layout.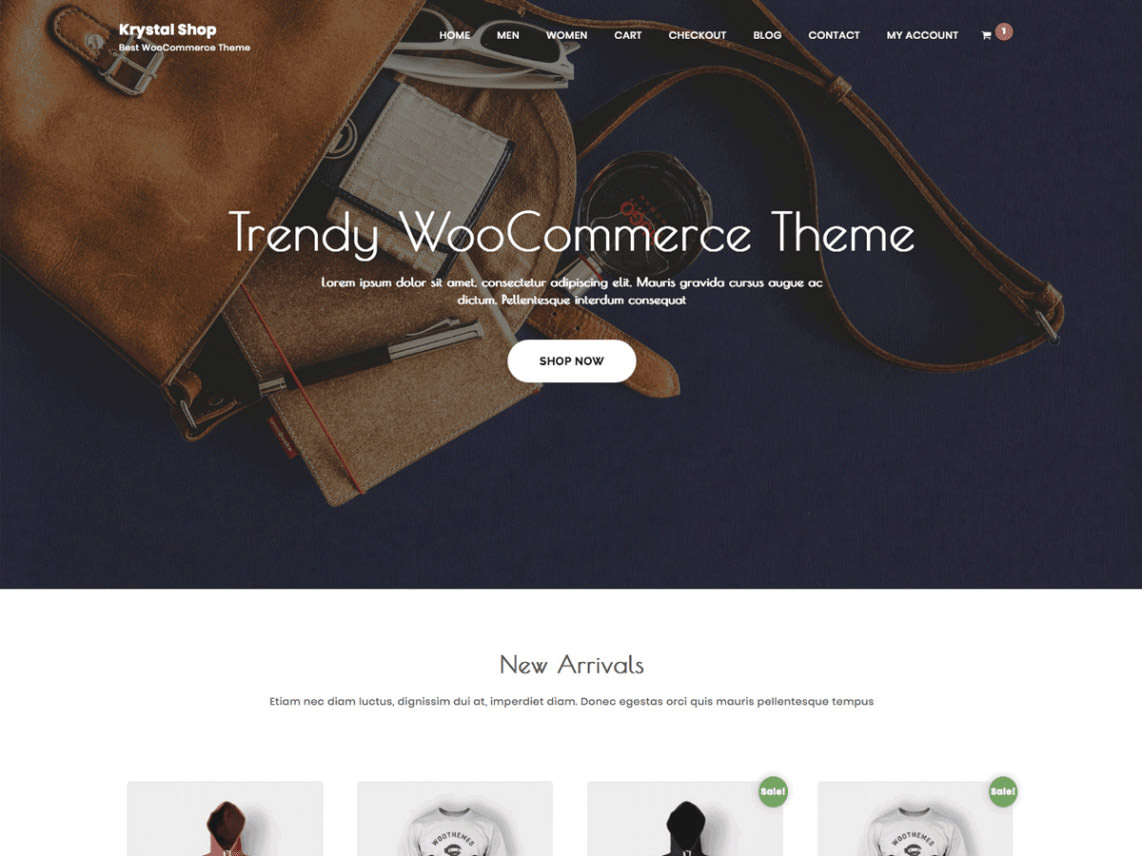 AccessPress Store – This theme is equipped with lots of useful e-commerce features, such as advanced wishlist, product slider, and custom background.
Shop Store – Shop Store is a free multipurpose theme for WordPress with SEO-friendly design. You can modify it entirely to fit your needs thanks to advanced theme features.
WordPress Plugins
Easy Digital Downloads – This plugin lets you easily sell digital products online. You can add products, choose the way to display them.
Shopp – Shopp helps your users manage their shopping carts, add or remove goods, apply promo codes, specify shipping location, and include taxes.
WP E-commerce – This is one more useful plugin for e-commerce website owners. It will help you add different products and services, manage sales, configure shipping, and payments.
Icons
Pixel Perfect Icons – This is a set of ten-pixel perfect e-commerce icons which you can download in AI format and edit using Adobe Illustrator.
E-Commerce Icons – Here is a huge set of 50 vector line icons for e-commerce.
Flat E-Commerce Icons – Check out this colorful collection of flat icons for shopping. It has two versions of icons, one of them are clean, and another one is icons in circles.
Free E-commerce Icon Set – You can download this icon set for free and use for both personal and commercial purposes. The set goes in Ai format.
E-commerce & Shopping Icons – These are 70 high-quality e-commerce icons in white and dark colors. Here you'll find carts, bags, swimming suit, cards, cars, tags, dresses icons and everything related to shopping.
Free Flat Shopping Line Icons – Use this big icon collection for e-commerce projects of any kind. These icons are a flat, clean and are created in line design.
Purchase/Buy Icons – Here you see a set of buy/ purchase-themed icons in outline and solid versions. There are 16 total icons in AI and EPS formats.
Outline E-Commerce Icons – Take a look at these cool 45 outline icons for e-commerce. You can make the stroke 2px thicker or change its color.
Colored Shopping Icons – These are 12 colorful icons created for shopping websites. Download these icons for free in Illustrator format.
Green Icons – Get these 40 flat icons in green and blue color free of charge. You can download Illustrator and Photoshop format, and then edit them as you like.
UI Kits
E-Commerce UI Kit 1 – The UI kit has over 50 iOS screens for a coffee shop of any kind. You can download them in PSD format.
E-Commerce UI Kit 2 – Check out this fashion store e-commerce UI kit created by Thomas Budiman. It can be used for clothing or shoe stores, and fashion sales.
E-Commerce UI Kit 3 – Here is a free UI kit which includes a profile, feed, and filters page. With this kit, you can sell clothing and accessories.
Free E-Commerce UI Kit – This freebie is called Alice UI kit and comes with a cool landing page for an e-commerce project. It is based on Bootstrap 3 grid system.
Bolt UI Kit – Bolt is a stylish, customizable UI screen created for iOS, and available in Photoshop and Sketch formats.
Retro Jam UI Kit – This is a modern retro UI kit with ribbons and flat design. Click Get free samples to download a free version of this UI kit.
Azure UI Kit – Look at Azure, a premium quality UI kit available for free. It features free Google fonts, well-organized layers, and clean design for e-commerce and magazines.
Magic Stone UI Kit – A free version of this incredible high-quality UI kit consists of an online store and blog pages. You can modify them both to your needs using Photoshop.
Sven – Sven is a dynamic flat UI kit for an e-commerce project. It is using free fonts but goes without images.
Other Apps & Services
If you're serious about running a successful e-commerce website, you might want to take a look at the following apps and services that offer advanced features for your e-commerce buisiness.
Unbxd – Unbxd is a useful service allowing you to offer excellent product search experience for your buyers. It provides site search which takes users' tastes into account and shows only the relevant results.
Addsearch – For e-commerce sites, the search feature is an essential part of the overall experience. With Addsearch you can add a search box to any website and use it on any device. You will make it easier for your visitors to find what they are looking for.
Optimizely – Optimizely allows you to do A/B testing and measure the impact of changes in two different designs. You can run and manage tests of digital products and get in 5 times more significant sales.
ZenDesk – ZenDesk is a range of support apps which will help you to do quality customer support, create live charts, the knowledge base for the business of any kind and size. It enables your clients to get in touch faster and more effectively.
Related Posts