Services Provided
Magento Commerce
Website Design
Fully Responsive Design – Mobile Ready
Theme / Template Development
Advance Magento Customisation
Integration to Baan CRM
Enhanced Customizer Tool
Multi Stores Forced Redirection with Geo IP Detection
Web Security
Cloud Hosting
Managed Services (Technical Support and Content Support)
Launch Royal Selangor
Overview
Royal Selangor is a pewter and house hold accessories retailer with over 100 stores across the glove. It sells a range of products including pewter plates, home decor items, tableware etc.
In 2015 Royal Selangor approached Sweetmag to audit their existing site and review their ecommerce strategy. We applied our extensive experience in the online retailing sector, conducted a site audit, user and stakeholder research, and developed a digital strategy. A full 12-month digital plan was created, enabling sufficient preparation of budgets, creative and resources from both parties.
Challanges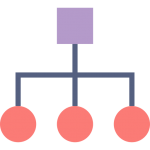 Multi Store Setup
Multiple inventory for multiple countries.
Point of delivery depending on shipping address and warehouse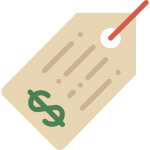 Regional List Price
Different retail price (RRP) for every different country.
RRP for different countries cannot be compared / accessed.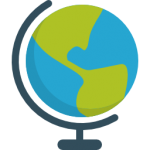 Geo IP Location
To land on regional site forcedfully based on IP address
To checkout with regional currency
Engraving Tool
To allow customers to place engraving online
Full fledge tool with choice of messages, logos etc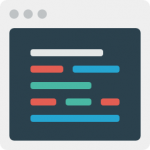 Integration to Baan CRM
Baan CRM was no longer available on support, phased out.
Inventory level sync with order details.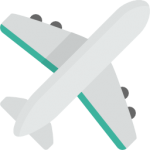 Complex Shipping Rates
Complex shipping charges based on destination, weight, packaging and duties.
Multi fee options for express delivery and insurance available.
Advance Product Customizer Tool for Pewter Engraving
We custom built Royal Selangor's online engraving tool using guidelines provided by the marketing and product team from Royal Selangor.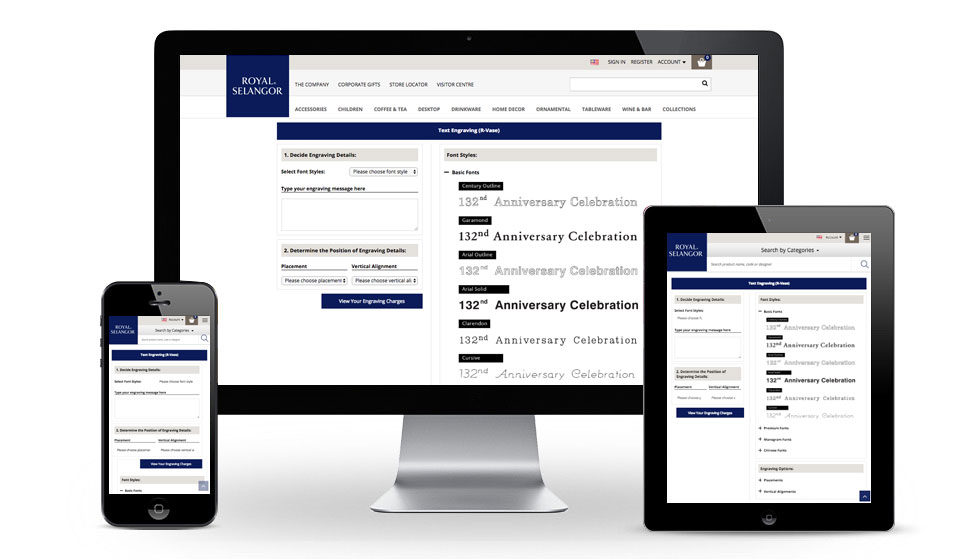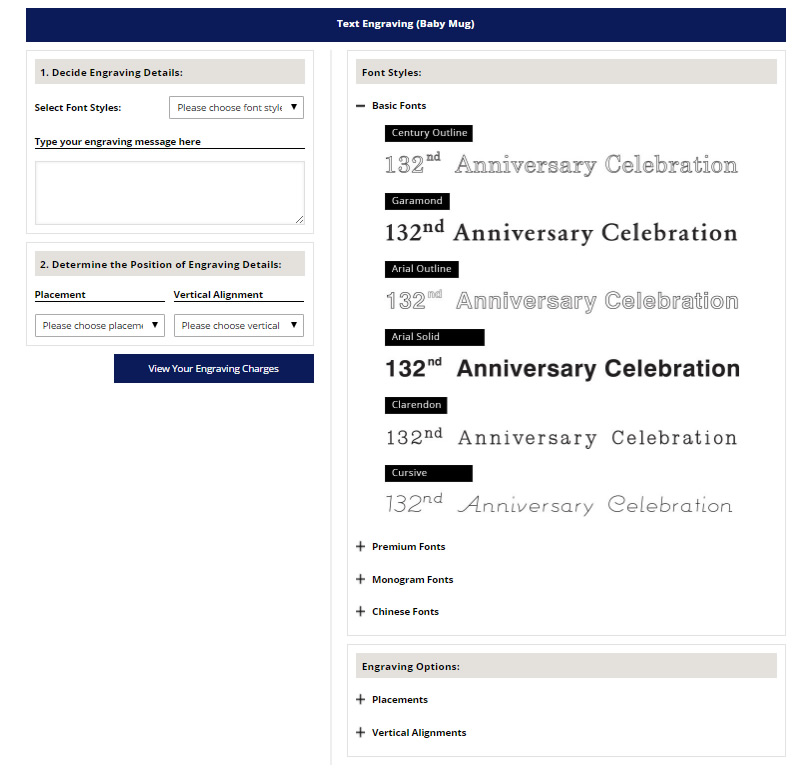 Matrix Table Shipping Calculator and Customisation
Different countries have different matrix table to calculate shipping fees. Certain countries with duties will have calculation of duties added to the final amount.
Implemented CLICK & COLLECT for local retail stores in Malaysia